Humber's Teaching English as a Second Language (TESL) graduate certificate program builds confident and knowledgeable teachers who have a full understanding of best practices in teaching English as a second language (ESL). Our innovative curriculum is based on the latest ESL teaching approaches, methods and assessment systems including the Canadian Language Benchmarks and the Common European Framework of Reference (CEFR). You will be exposed to a wide range of theoretical issues including adult second language acquisition, learning theories, linguistics, the emerging field of teaching with technology, and portfolio-based assessment. More importantly, you will have the opportunity to immediately apply this learning through classroom observations and practice teaching.
Faculty members are highly respected, dedicated professionals with graduate credentials in the field and bring extensive ESL teaching and teacher training experience.
Courses
Learning Outcomes
Upon successful completion of the program, a graduate will:
Plan syllabi, modules, lessons, activities, and assessment that support all learners in achieving their learning goals, drawing on knowledge of language, curriculum, instructional context, while addressing learners' needs and interests.

Explain the central concepts and conventions of the English language, including linguistic systems, language skills (listening, speaking, read, & writing), organizational patterns, pragmatics, and strategic competence in order to plan effective learning experiences.

Select from a wide range of teaching resources (print, digital, and realia) and technological tools to best meet learners' needs and enhance learners' engagement and motivation.

Adapt various curricular models within a given teaching context, in order to determine most appropriate teaching approaches, and/or frameworks, supporting documents and resources.

Deliver clear, engaging language instruction- face to face, online, or blended- that applies context- appropriate teaching approaches, strategies, techniques, and digital tools and draws on knowledge of language and second language learning processes.

Reflect on ongoing professional development needs, through collegial discussion, action research, and dynamic interaction with learners in order to self-assess and challenge developing practice.

Implement context-appropriate methods of assessment to monitor learner progress and to guide both instructors and learner's decision-making.

Interact with colleagues and students in ways that show respect for their diverse background and experiences.

Apply the principles and theories of second language acquisition and adult education, which also include linguistic, psychological, and soci-cultural factors affecting language acquisition, to pedagogical decisions in ELT contexts.

Communicate clearly, concisely and correctly, in the written, spoken and visual form in ways that fulfill the purpose and meet the needs of the students, employers, and peers.

Seek and incorporate feedback, advice, and professional learning to continuously improve teaching practice.
Work Placement
Students will complete a 50-hour graduated teaching practicum. Unlike many other institutions, our practicum is fully arranged and supervised, giving student teachers the time to focus on their learning and preparation. Students fulfill their practicum requirements in a variety of settings which may include:
Humber's English Language Centre in the English for Academic Purposes program
Humber's Continuing Education department, enhanced language training (ELT)-related programs
Humber's Writing Centre
Adult ESL and Language Instruction for Newcomers to Canada (LINC) classes in the Dufferin-Peel Catholic District School Board and community agencies
The Humber Advantage
Work integrated learning in the form of a teaching practicum is central to the successful development of TESL professionals. The TESL practicum will give you hands-on experience in a variety of classroom settings, and will help build the foundation for your future teaching careers. This is your opportunity to apply the concepts, knowledge, and practical skills from the classroom to the workplace. During the practicum you will also acquire teaching techniques and develop professionalism from experienced Mentor Teachers.
"I took advantage of many opportunities provided by Humber while I was a student, dedicating myself to absorb as much knowledge from the program as possible. This included observation of LINC and Humber EAP classes, classroom micro-teaching, and teaching experiences. This helped me grow my teaching style as well as helped me confirm that teaching English is my true passion."
– Takuya Ogino, Humber TESL Graduate (2018)
Current job: English Teacher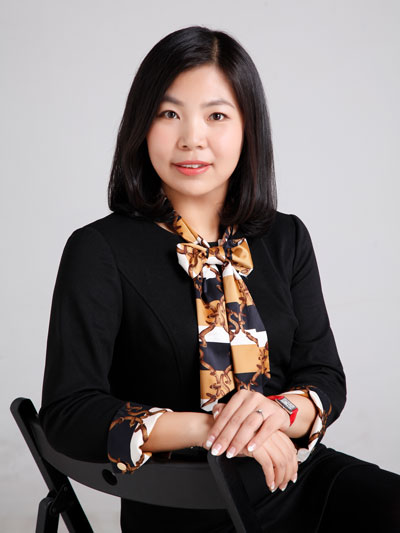 "The best part of the program is the experience to learn from very professional and encouraging teachers. They always motivated me and help with my self-esteem and any doubts. The teaching strategies and methodology allowed me to participate and gain confidence. I believe the teachers' support is the reason why I have been able to find a great job for my career."
– Cathy Wang, Humber TESL Graduate
Current job: English Teacher
Your Career
Today, approximately one billion people worldwide are learning English and by 2030, half of the world's population is expected to speak English. Teach ESL in adult ESL programs in school boards, colleges and universities, and government-sponsored agencies across Ontario, as well as in private schools and academic institutions around the world teaching English as a foreign language. Career opportunities also include workplace ESL, academic ESL and ESL program administration in the public and private sectors.
In addition, each summer, select graduates are hired as ESL teaching interns in Humber's highly regarded and dynamic international summer language program under the guidance of a mentor faculty member.
Professional Accreditations & Recognition
TESL Canada (Standard II) and TESL Ontario
This program is recognized by the Ministry of Training, Colleges and Universities and is approved and accredited by TESL Canada (Standard II) and TESL Ontario. Upon completion of the TESL program, graduates who meet TESL Canada and TESL Ontario criteria can apply for professional teacher accreditation from these regulatory bodies.
Additional requirements and/or costs may apply.
Note: The requirements for licensure are determined by the granting body, which is independent from Humber College. Students are encouraged to obtain the specific requirements directly from the granting body before enrolling.